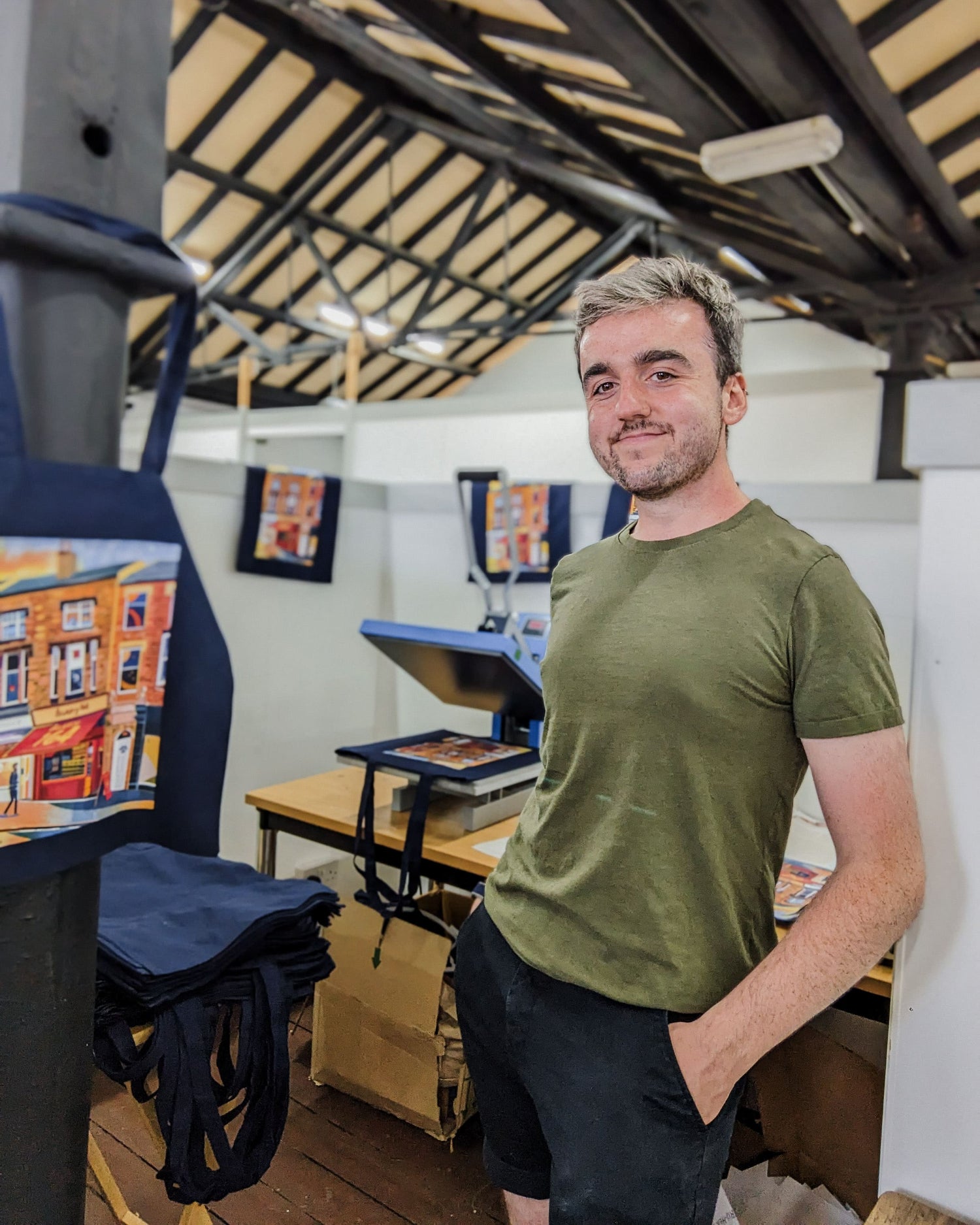 Meet Zac
Hello! I'm an artist based in Headingley Leeds specialising in watercolour and iPad Procreate illustrations.
I have been making pictures for as long as I can remember. Aged four, my reception teacher dubbed me 'little artist' and I have continued in that role ever since.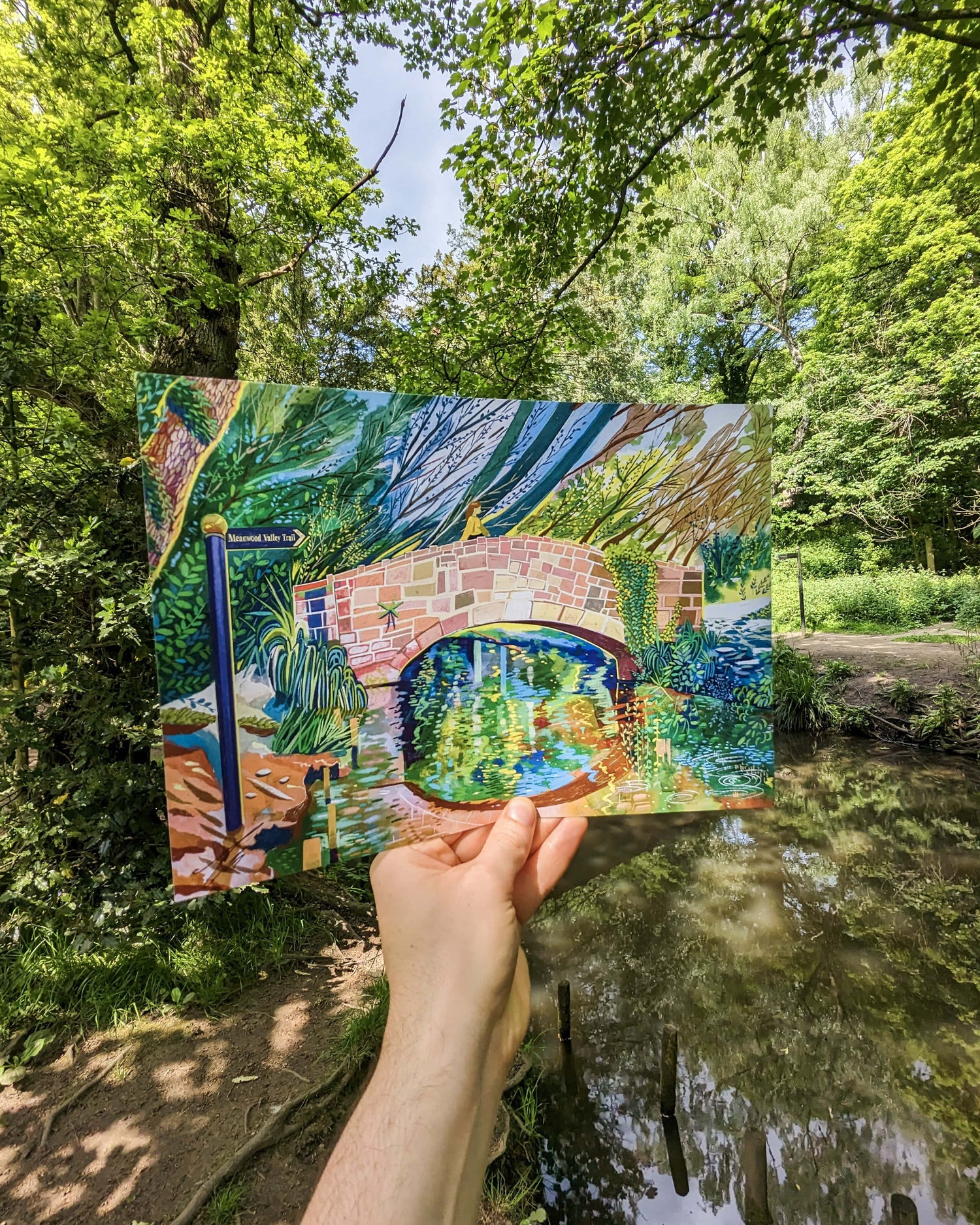 As a child I was diagnosed with a mild colour-blindness called deuteranomaly, and I've always struggled to differentiate between certain colour combinations.
For the most part growing up, I preferred the certainty of working in black and white. This was until a teacher at college encouraged me to embrace my uniquely vibrant perspective and I've never looked back.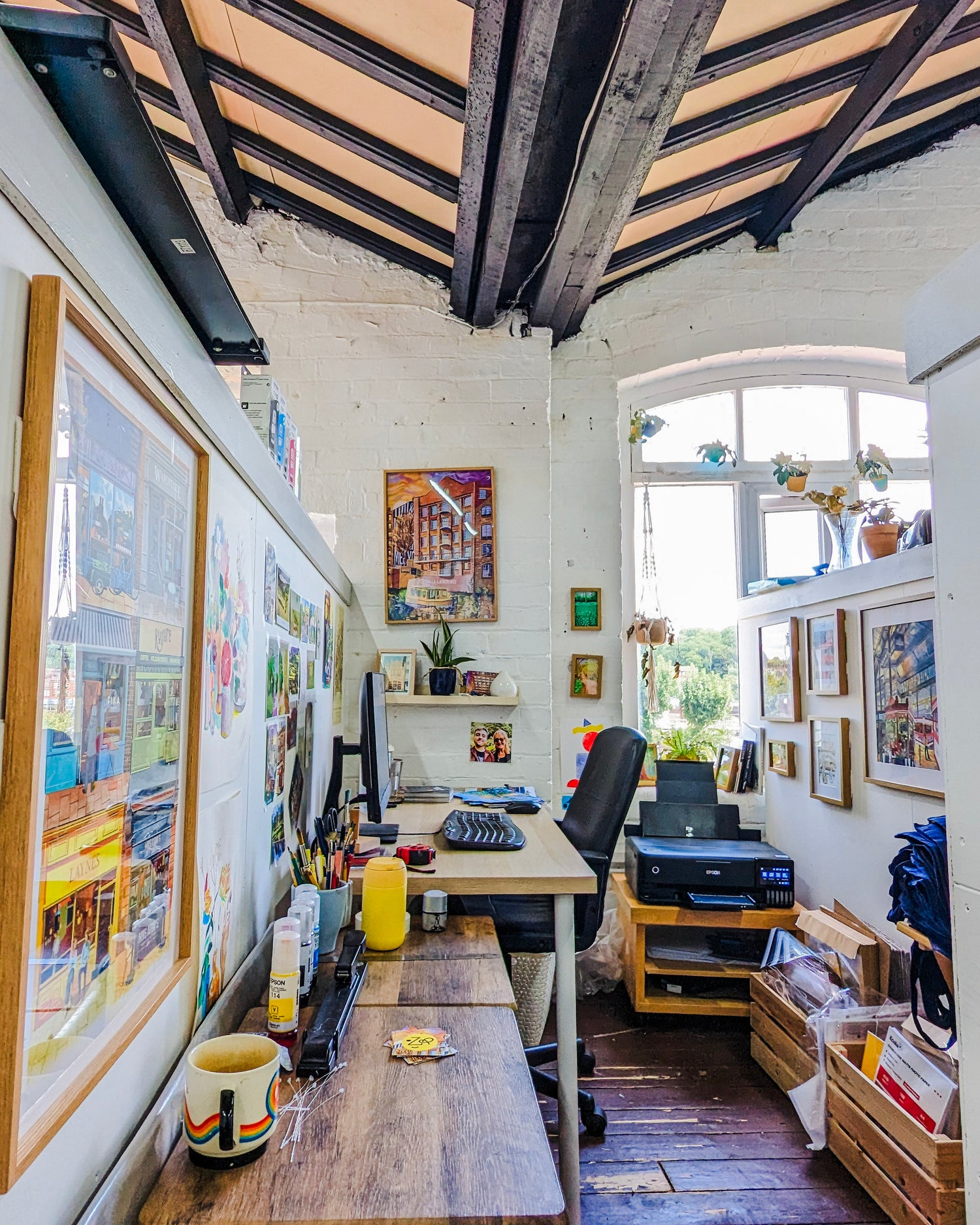 Zacrosso started in 2020, when having just graduated in illustration in the midst of a lockdown I began to make pictures of my local environment in my then studio/bedroom.
Confined to a small radius at the time, my first illustrations journalled visits to Meanwood Park, Headingley Otley Road and a then empty Hyde Park Picture House. These remain some of my most cherished artworks and the foundation of my independent business.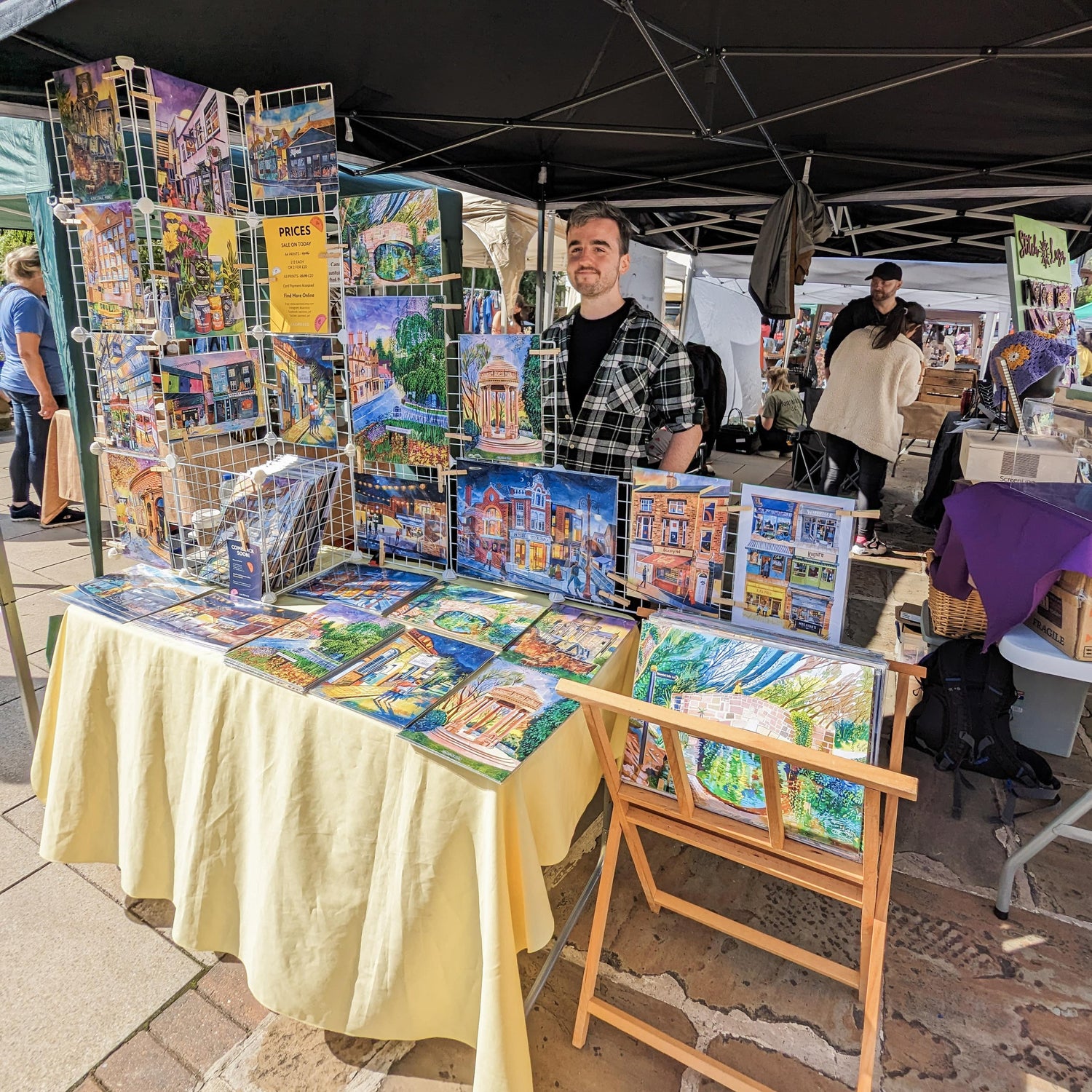 Today, I have over 100 available paintings spanning Leeds, Manchester, York, Ilkley, Skipton, Hebden Bridge and more. You can find my prints and other products available across 11 different shops across Yorkshire and Manchester.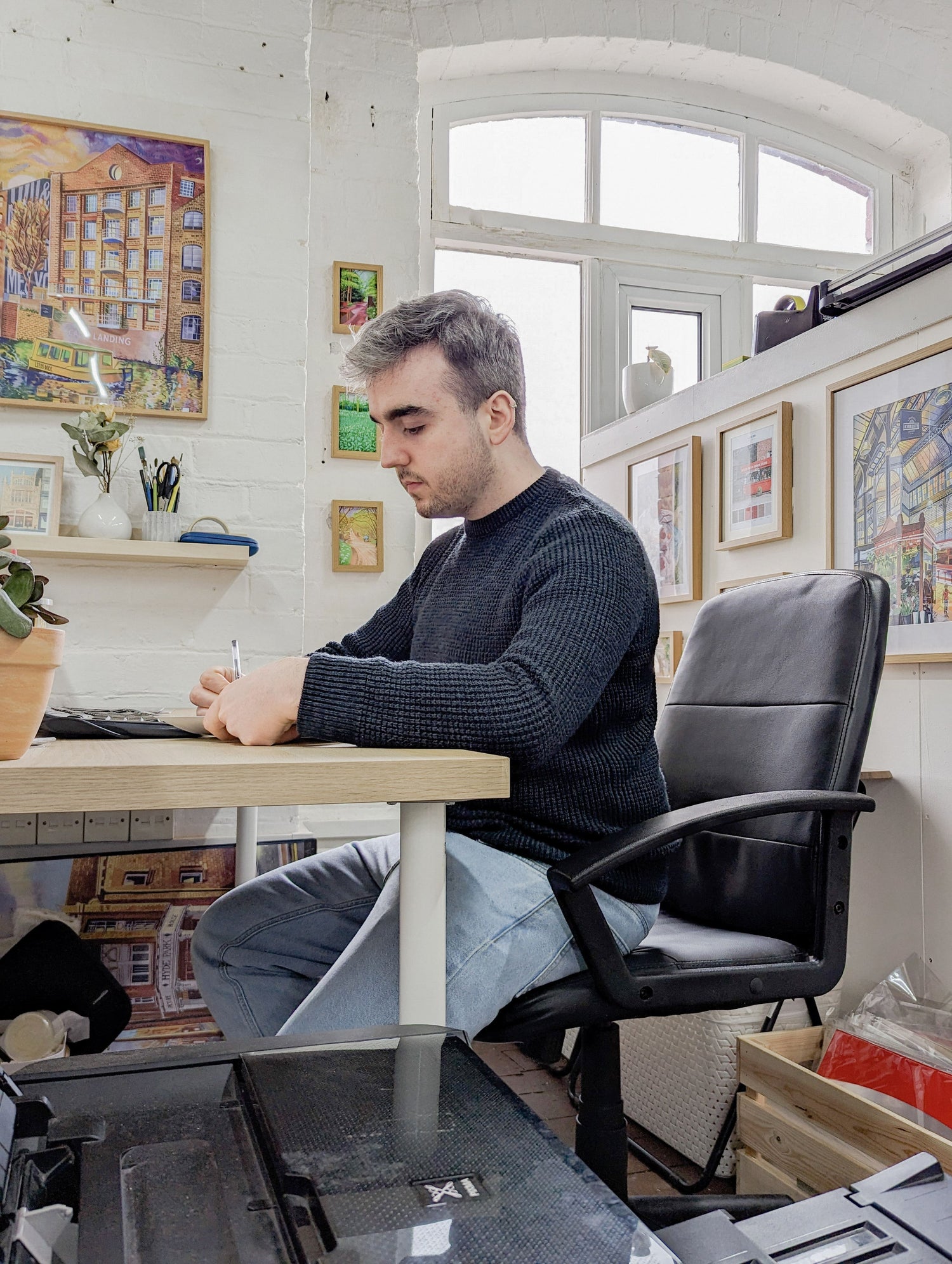 One of the best parts of my job is hearing your stories and suggestions. I have the pleasure of constantly learning more about the work I create through your anecdotes.
If you'd like to get in touch please use the contact form, email me at hello@zacrosso.com or message me on Instagram.